Saturday was full of hitting events in OTR and shopping at Findlay Market and Vine St. So naturally it included riding the wildly successful streetcar from downtown and all over OTR. After our last stop, we walked to the Washington Park streetcar stop at 12th and Race and the sign said it would be arriving in 11 minutes.
Let's walk to the corner and check out Cobblestone, I suggested, it just opened. When we got to the corner Ms. 5chw4r7z thought we might as well go in and get a drink. We ordered, got our drinks and I told the bartender the bar looked amazing.
Thanks, he said, and check this, when that streetcar light turns blue the streetcar is six minutes away from the Washington Park stop.
What?? That is amazing. And then I started thinking back about all the talk when the streetcar was first proposed and this was one of the promises. Businesses would have LED signs to let patrons know when it was close. I'm surprised more places haven't done it. I can think of a number right off the top of my head that would benefit. Sundry & Vice and Corkopolis come to mind.
As we got close to the bottom of our drinks we started milking them until the like turned blue, we downed our drinks, strolled out and got on the streetcar and headed home.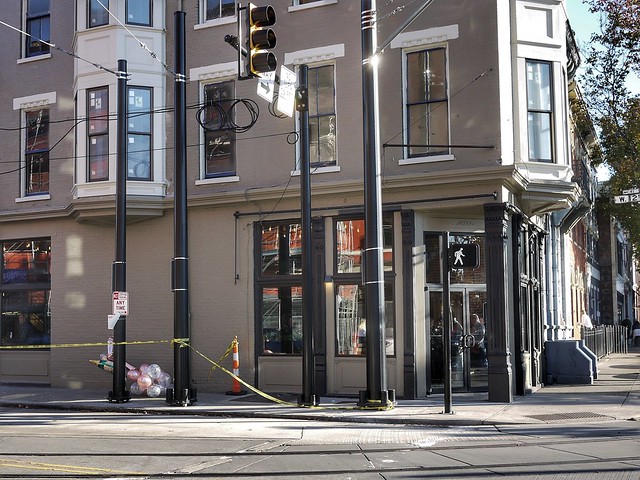 [where: 45202] best place to learn how to live downtown cincinnati ohio the ethos of Cincinnati
comments?