Tucked int a quiet corner of downtown sits the Cheapside Cafe. Cheapside is named after the alley that sits on along 8th St. When you get tired of the newest restaurant and the trendiest restaurant, the Cheapside Cafe is what you want.
Unpretentious and chill.
Although the nitro coffee, which is not to be missed, might turn it trendy.
I never got cold coffee, if God had meant for coffee to be drank cold he never would have given Prometheus the secret of the percolator, which was then passed on to man who amped up on caffeine wrecked all kinds of havoc onto the world.
But I digress, the Nitro has a beer-like mouth feel that is a pleasant surprise and could turn me into a cold coffee drinker yet.
With OTR making all the news, it feels good that downtown has the coolest cafe for once.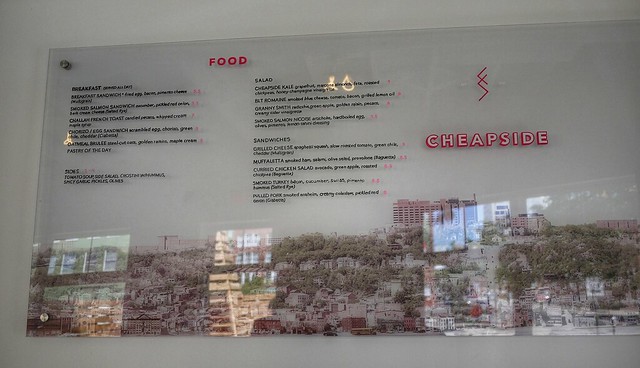 I almost couldn't stop eating long enough to get a picture.
[where: 45202]
best place to learn how to live downtown cincinnati ohio the ethos of Cincinnati
comments?